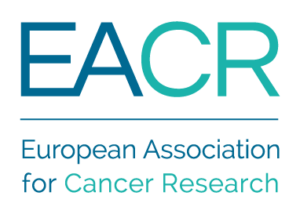 BACR Annual Meeting 2020
Cancer metastases: from bedside to bench.
ONLINE ABSTRACT BOOK AND PROGRAMME IS AVAIBLE HERE.
9:00
Registration & coffee
9:30 – 12:15
MORNING SESSION
Chairs: Prof. dr. Mark De Ridder & dr. Inès Dufait
9:30
Prof. dr. Mark De Ridder, Radiotherapy department, UZ Brussel
Introduction: management of Oligometastases.
9:45
Prof. dr. Eric Deutsch, Gustave Roussy, Paris France – KEY LECTURE
Combination of radiotherapy and immunotherapy.
10:15
Prof. dr. Olivier Feron, IREC, UCLouvain, Brussels
Cancer cells take away food for their metastatic journey.
10:45
Coffee break & Poster viewing
11:00
Young investigators: oral presentations of 4 selected abstracts
12:00
BACR: general assembly (members only)
12:15 – 14:15
LUNCH AND POSTER SESSION
14:15 – 16:30
AFTERNOON SESSION
Chairs: Prof. dr. Akeila Bellahcène
14:15
Young investigators: oral presentations of 4 selected abstract
15:00
Coffee break
15:30
Dr. Ken op de Beeck, Oncology department, Universiteit Antwerpen
Unlocking the power of the methylome: a novel generation of biomarkers in cancer?
16:00
Prof. dr. Olivier De Wever, CRIG, University Ghent
Paracrine interactions in the Tumor Environment: Consequences for metastasis and therapy response.
16:30
Awards ceremony for best oral and poster presentations
Concluding remarks
17:00
End of conference
The 2020 BACR Annual Meeting was another successful meeting . Therefore we would like to thank:
all 181 participants to be present, to participate actively and to present their data;
the speakers,  Prof. Dr. Eric Deutsch (Gustave Roussy, France), Prof. Dr. Olivier Feron (Irec, Belgium), Dr. Ken Op de Beeck (UZA, Belgium), Prof. Dr. Olivier De Wever (CRIG, Belgium), who came all the way down to Brussels;
the sponsors, whose financial support made this event possible, with a special thanks to the European Association for Cancer Research and the Docotoral Schools for partnering for this event;
the organising committee of VUB, who have done an extraordinary job in organising this event;
all other people who have helped to make this day a success.
Together, we have experienced inspiring talks, shared novel data and met fellow cancer researchers. We explored different approaches that are being utilized to tackle cancer metastasis (going from novel combinations between radiotherapy and immunotherapy to metabolic changes/ genomic alterations and finally therapy resistance of the cancer cells).
In addition, we have held a participant survey: more than 85% rated the conference 4 or 5 on a scale from 1-5. The general topic of the conference, the quality and duration of the different presentations were also very well scored. We also value the constructive comments and will bear this in mind to make next year's meeting an even bigger success.
The many interesting data and wonderful talks, both during the plenary and poster sessions, resulted in a few young investigators being awarded with a prize.
Oral presentation prize:
Anje Cauwels (UGent) – Specific targeting of type I interferon to the tumor microenvironment or to dendritic cells as a novel, generic, safe cancer immunotherapy
Ionna Petta (UGent) – Zeb2 drives invasive and microbiota-dependent colon carcinoma
Julia Katharina Schwarze (VUB) – A phase I clinical trial on intratumoral administration of autologous CD1c(BDCA-1)+ myeloid dendritic cells plus talimogene laherparepvec (T-VEC) in patients with advanced melanoma
Poster presentation prize:
Sofie Meulewater (UGent) – Nanobody-mediated imaging of PD-L1 provides a rationale to combine Galsome -vaccination with immune checkpoint blockade
Marine Blackman (UCLouvain) – Characterization of the metabolic control of brain metastasis in breast cancer
Tânia Capeloâ (UCLouvain) – Targeting mitochondrial reactive oxygen species (mROS) in breast cancer: a way to blunt cell migration without affecting the cytotoxic effects of standard therapies
Take a look at the gallery: