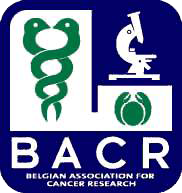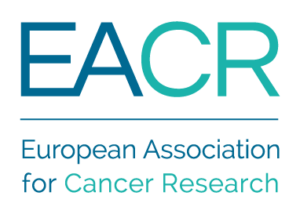 BACR Annual Meeting 2019
Novel combination strategies for cancer treatment:
current challenges and future directions
ONLINE ABSTRACT BOOK AND PROGRAMME IS AVAIBLE HERE.
9:00
Registration & coffee
9:30 – 12:15
MORNING SESSION
Chairs: Prof. dr. Mark De Ridder & dr. Inès Dufait
9:30
Prof. dr. Mark De Ridder, Radiotherapy department, UZ Brussel
Introduction: management of Oligometastases.
9:45
Prof. dr. Eric Deutsch, Gustave Roussy, Paris France – KEY LECTURE
Combination of radiotherapy and immunotherapy.
10:15
Prof. dr. Olivier Feron, IREC, UCLouvain, Brussels
Cancer cells take away food for their metastatic journey.
10:45
Coffee break & Poster viewing
11:00
Young investigators: oral presentations of 4 selected abstracts
12:00
BACR: general assembly (members only)
12:15 – 14:15
LUNCH AND POSTER SESSION
14:15 – 16:30
AFTERNOON SESSION
Chairs: Prof. dr. Akeila Bellahcène
14:15
Young investigators: oral presentations of 4 selected abstract
15:00
Coffee break
15:30
Dr. Ken op de Beeck, Oncology department, Universiteit Antwerpen
Unlocking the power of the methylome: a novel generation of biomarkers in cancer?
16:00
Prof. dr. Olivier De Wever, CRIG, University Ghent
Paracrine interactions in the Tumor Environment: Consequences for metastasis and therapy response.
16:30
Awards ceremony for best oral and poster presentations
Concluding remarks
17:00
End of conference
The 2019 BACR Annual Meeting was the most successful meeting so far. There are a bunch of people who made this possible, therefore we would like to thank:
all 183 participants to be present, to participate actively and to present their data;
the speakers, in particular the international speakers Porf. Dr. Michael Baumann (DFKZ, Germany) and Prof. Dr. Conchita Vens (NKI, The Netherlands), who come all the way down to Antwerp;
the sponsors, whose financial support was crucial in the ability to execute this event, with a special thanks to the European Association for Cancer Research for partnering for this event;
the organising committee from UAntwerp, who have done an extraordinary job in organising this event as well as the new website;
all other people who have helped to make this day a success.
Together, we have experienced inspiring talks, shared novel data and met new fellow cancer researchers. We hope the acquired new insights and formed collaborations will help progress your projects in our communual quest to understand and to cure cancer.
In addition, we have held for the the first time a participant survey: more than 85% rated the conference good or higher and would participate in the next edition. We also value the constructive comments and will bear this in mind to make next year's meeting an even bigger success.
The many interesting data and wonderful talks, both during the plenary and poster sessions, resulted in a few young investigators being awarded with a prize.
Oral presentation prize:
João Santiago (UCLouvain) – Acidosis drives both metabolic reprogramming and epithelial-mesenchymal transition in cancer cells
Jonas Van Audenaerde (UAntwerpen) – Immune stimulation with IL-15 and anti-CD40: a novel combination immunotherapy for pancreatic cancer
Quentin Lecocq (VUB) – Human PD-L1 specific single-domain antibody as a theranostic for cancer immunotherapy
Poster presentation prize:
Christophe Van Berckelaer (UAntwerp) – The spatial localization of immune cells predicts prognosis and response to therapy in inflammatory breast cancer
Julie Jacobs (UAntwerp) – Identification of a new target to tackle the immune suppressive tumor microenvironment in colorectal cancer
Gilles Rademaker (ULiège) – Human colon cancer cells overexpress myoferlin to maintain a fit mitochondrial network and escape p53-driven apoptosis
These young reseachers are awarded with publication of their abstract in the Belgian Journal of Medical Oncology, the official journal of the BACR and the Belgian Society of Medical Oncology.
A photographic walk-through of the 2019 BACR Annual Meeting can be found below.
Take a look at the gallery:
Moreover, the BACR entered a new era with this conference, as the website was refurbished and the logo was renewed. We hope to keep this momentum in the coming years so to provide a platform to share research data, to meet fellow scientists, and to stimulate young researchers in their early career. While we are a Belgian organisation and as such our focus lies on connecting researchers from Belgian institutes, we more than welcome researchers from abroad to join us.
The new logo, developed by Miss Cleo Keppens (KULeuven), represents a modern interpretation of the original BACR logo.
Next year's annual meeting will be held at the VUB, Brussels. We hope to welcome you all again for another day of inspiration and innovation in cancer research.